Chain Bridge Bank Home Page

Trust & Wealth
Chain Bridge Trust & Wealth provides a full range of trustee, wealth management, financial planning, and private banking services to individuals and organizations nationwide.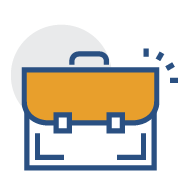 Commercial Deposit Services
A dedicated relationship officer provides commercial clients with the responsiveness, speed, and customization that are hard to find elsewhere.
Swipe for more
"Chain Bridge Bank, N.A. is a nationally chartered bank that provides exceptional banking experiences by combining attentive personal service with leading-edge technology and a fortress balance sheet.
" 
Peter G. Fitzgerald
Chairman of the Board