Debit Cards

Chain Bridge Bank, N.A. offers the utmost convenience and security for payment with its MasterCard* debit card.
Any ATM may be used. The Bank reimburses clients for ATM surcharges up to five times per month.
Debit cards are monitored by the Bank's detection system for any suspicious activity. Clients can manage the status of their card online and from their Chain Bridge Bank mobile app. 

Debit Card Control
Clients can freeze, set limits and place travel alerts from Digital Banking.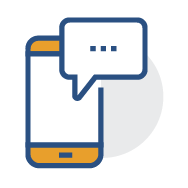 TEXT MESSAGES ALERTS
An extra layer of security with our anti-fraud text alerts.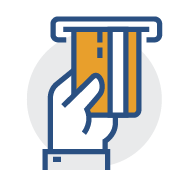 ATM
Any ATM may be used with Chain Bridge's debit cards.**
* Apple Pay is a trademark of Apple Inc. Google Pay is a trademark of Google Inc.

 Mastercard is a trademark of MasterCard.
** There is no charge by Chain Bridge Bank, N.A. for the use of other banks' ATMs. However, the other bank may impose a surcharge. Chain Bridge Bank, N.A. will reimburse the first of five of these surcharges per cardholder per month.